When we were in Cameroon in 2007 we became friends with Hannah, an English girl who was working at HOTPEC - an orphanage just outside Buea.
HOTPEC is an amazing place, there are so many kids, crammed into cramped and crumbling dormitories. It's not a miserable place though, the kids are buzzing with energy and there's a great atmosphere about the place. I had a great time playing football with the kids there. We saw many amazing things while we were in Cameroon, but our visit to HOTPEC was easily the most moving. Hannah emailed us today to say that HOTPEC has been given the opportunity to take part in the Global Giving global open challenge.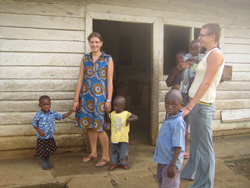 What this means is that for a limited time (until December 31st) HOTPEC has an online donation page for their dormitory building project. This is a great opportunity for them, as collecting online donations is extremely challenging for Cameroonian charities. The technical and bureaucratic challenges are such that for most small charities, it is simply not possible, cutting them off from a source of support that could keep their projects running. Which is why the challenge aspect of this opportunity is so important: HOTPEC has to raise $4,000 from 50 donors by December 31st in order to earn a permanent spot on GlobalGiving. If they achieve this, they will have established an important source of income that will enable them to continue helping Cameroonian orphans as they have been. This is a fantastic opportunity for HOTPEC to take a step towards sustainability. Please will you help? Any amount will do, the number of donors is as important as the amount raised.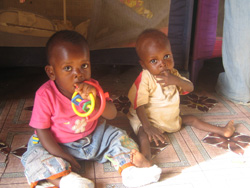 Your £1 donation really could make the difference: please contribute to building an orphanage dormitory Also, please tweet this, put it on Facebook, etc. permalink for this entry: http://josephbloggs.com/blog/half-chance-cameroonian-orphanage HOTPEC donation page: http://www.globalgiving.org/projects/hotpec-orphanage-dormitory-project/ let's get HOTPEC over the line!
Update!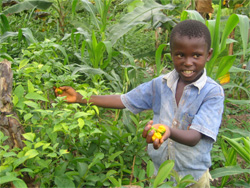 We're making progress - we've crossed the half-way line! Less than $2000 to go now! I also appear to have agreed to come to work dressed as an elf on the Friday before Christmas IF the target is reached by then. So go on, tell your friends,your efforts could provide food and shelter for a Cameroonian orphan and make me look an idiot. What better way to spend your time/money...